Contact us for Bulk/Large Volume Price on below items
Choose a fabric pattern from dropdown list
SEE FABRIC PATTERN/COLOR IMAGES BELOW
---
++ Made in USA
* Made in CHINA
---
Select a Pattern and Add To Cart
There is no need to wear a wet product or sweat to keep cool. Our proven products remain cool for hours, even days after they dry to the touch!**
Don't believe it? See our testimonials
Our cooling Headbandoo is ideal for the hiker, jogger, gardener or active person. It's designed to worn across the forehead and connected snugly at the back of the head. Our adjustable 4″ hook and loop connection has two cooling channels which allows for a flat, snug bandoo fit and optimum forehead cooling.
All Blubandoo cooling headwear contains our exclusive, high performance, non-toxic polymer cooling crystals made for us, to our specifications, for this exact application. Our cooling crystals evolve into a gel when immersed in water. Within minutes your Headbandoo will completely dry to the touch, yet the active gel will remain hydrated and cool the wearer, due to evaporation, for several days before slowly returning to its original crystal state. No refrigeration is necessary and all of our high quality Blubandoos products are reusable and hand-washable time and again.
Many Blubandoo products are made in the USA however, some of our products are made elsewhere to provide you with the best pricing available. We use the finest fabrics available and 5 minute high performance, reusable crystals for optimum performance.
**Please note: high humidity can affect the cooling effects of evaporative cooling products.
Available Colors and Patterns:
Camouflage Print Group
*Made in China
‡ Made in the USA
Biker Print Group
Bandana Print Group
Americana Print Group
Tennis Print Group
Gambler Print Group
Solids Group
*Made in China
‡ Made in the USA
Customer Reviews
08/23/2022
David W.
United States
Great for Hikes
Life saver if you are in the hot sun. I kept a cooler in the car and simply put some ice water on it to get it cool again after a long time in the sun.
07/11/2022
Doranna L.

United States
FRIENDS OF BLUBANDOO
I am very pleased with the Blubandoo order that I received. Friends who were feeling affected by the heat really appreciated the cooling effect when I gave them a gift of a Blubandoo to wear around their necks. Now, I have received some of the head Blubandoos and that is likewise giving some much appreciated relief. Thank you.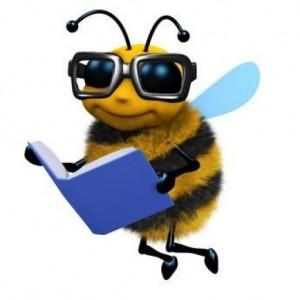 RH
01/06/2021
Ray H.

United States
Don't like velcro
Don't you have any without velcro? I love the old style, longer, it ties, no velcro. The velcro curls, looks like a tail sticking out the back of my head. Can't wear in public. Please return to old style.